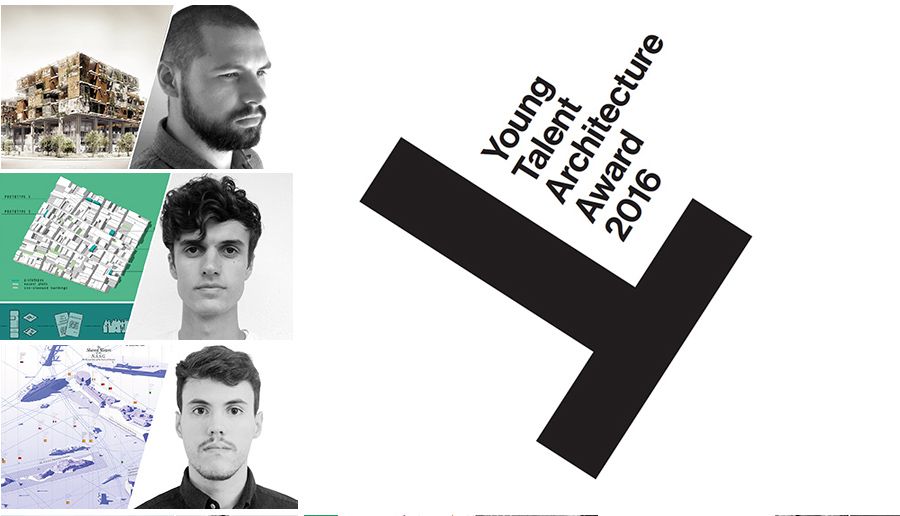 Annuncio dei vincitori del premio Young Talent Architecture Award
•
26.10.2016
•
Premio
•
Young Talent Architecture Award
Annuncio dei vincitori del premio Young Talent Architecture Award
• Breslavia, Madrid e Lovanio, le sedi delle università che hanno firmato i progetti premiati
• 211 le tesi di laurea in architettura, urbanistica e progettazione paesaggistica presentate da 268 studenti di oltre 100 università situate in ben 86 città europee
• 30 i progetti selezionati tra cui la giuria ha scelto la rosa dei 9 finalisti e da cui, a sua volta, sono emersi i 3 vincitori
• La premiazione si è tenuta oggi, 28 ottobre, nel Teatro Piccolo Arsenale di Venezia
In data odierna a Venezia, nell'ambito della 15ª edizione della Mostra Internazionale di Architettura - La Biennale di Venezia, la Fondazione Mies van der Rohe ha proclamato i tre vincitori del premio Young Talent Architecture Award (YTAA) 2016.
Gli organizzatori del premio sono la Fondazione Mies van der Rohe e Creative Europe - Commissione Europea, con la partecipazione di WorldArchitects.com, in qualità di founding partner. Tra gli sponsor attuali si annoverano: Vectorworks, A Nemetschek Company (USA), Albrecht Jung GmbH (Germania) e USM Modular Furniture (Svizzera).
Quest'anno nell'ambito di YTAA 2016 si sono ricevute 211 candidature, ossia progetti provenienti dalle oltre 100 facoltà di architettura, urbanistica e progettazione paesaggistica iscritte e situate in 86 città europee. Dopo aver analizzato tutte le proposte, la giuria ha rivisto i pannelli, i disegni, le relazioni e i video presentati dai partecipanti per stilare così un elenco di 30 progetti selezionati.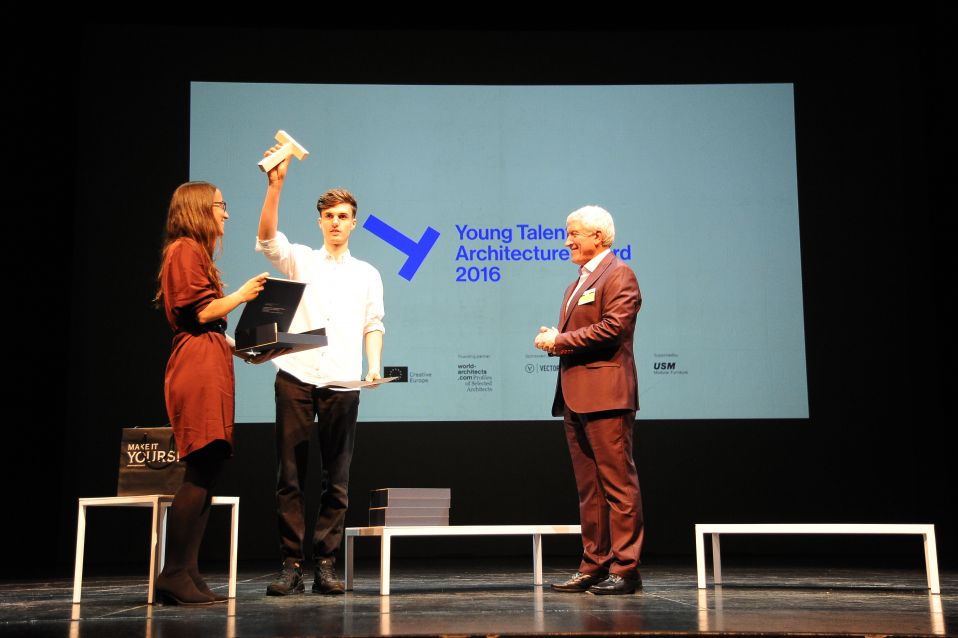 Sulla base di tale lista la giuria ha quindi selezionato i 9 progetti finalisti, degni di rappresentare una visione generale ed ampia dei principali interessi della prossima generazione europea di progettisti. Da questa lista di 9 finalisti è emersa anche la rosa dei 3 vincitori:
A symbiotic relation of cooperative social housing and dispersed tourism inHabana Vieja, by Iwo Borkowicz, Faculty of Architecture, University of Leuven.
Questo progetto vuole essere una risposta semplice e sostenibile alla dinamica della richiesta di alloggi turistici. La giuria ha apprezzato il concetto di "glocal", che sostiene la comunità locale per ottenere gli strumenti necessari ad affrontare i cambiamenti urbanistici, economici e sociali vissuti dalla città.
S'lowtecture. Housing structure in Wroclaw-Zerniki, by Tomasz Broma, Faculty of Architecture, Wroclaw University of Technology.
Oggigiorno, la questione delle abitazioni è fondamentale in Europa e questo progetto comprende la transitorietà del nostro habitat. La giuria ha apprezzato l'importanza di concepire l'architettura come un processo aperto in un ambiente in continuo cambiamento, nonché il potenziale rappresentato dalla creazione di un FabLab sperimentale in tempo reale collegato a un'esperienza abitativa innovativa.
GeoFront. Strategic development plan for the frontier territories, by Policarpodel Canto Baquera, Madrid School of Architecture, Polytechnic University of Madrid.
Questo progetto analizza la tematica della convivenza, studiando come si possano trasformare le frontiere (geo-politiche) in modo tale da renderla possibile. Tale proposta considera il ruolo del disegno come strumento politico e pratica spaziale all'interno di un nuovo spazio sociopolitico emergente. In particolare, la giuria è rimasta piacevolmente colpita dalla quantità di strati complessi sovrapposti, nonché dagli abili disegni e modelli utilizzati per illustrare un nuovo mondo immaginato.
Oggi, 28 ottobre 2016, nel corso della premiazione tenutasi nel Teatro Piccolo Arsenale di Venezia, i tre vincitori del premio YTAA hanno ricevuto:
• 5.000 € ciascuno;
• un profilo su World-Architects.com;
• la partecipazione all'esposizione EUMiesAward;
• una licenza di Vectorworks;
• arredo di USM con cui disegnare il proprio spazio di lavoro;
• un diploma.
I vincitori otterranno altresì supporto per la creazione di una rete, unitamente agli architetti e critici coinvolti nel Premio di Architettura Contemporanea dell'Unione Europea - Premio Mies van der Rohe. A partire da ora ogni vincitore stabilirà un Piano d'Azione YTAA da presentare alla consegna del premio, nonché stilerà una relazione finale YTAA descrivendo l'esperienza vissuta nel corso di tutto l'anno.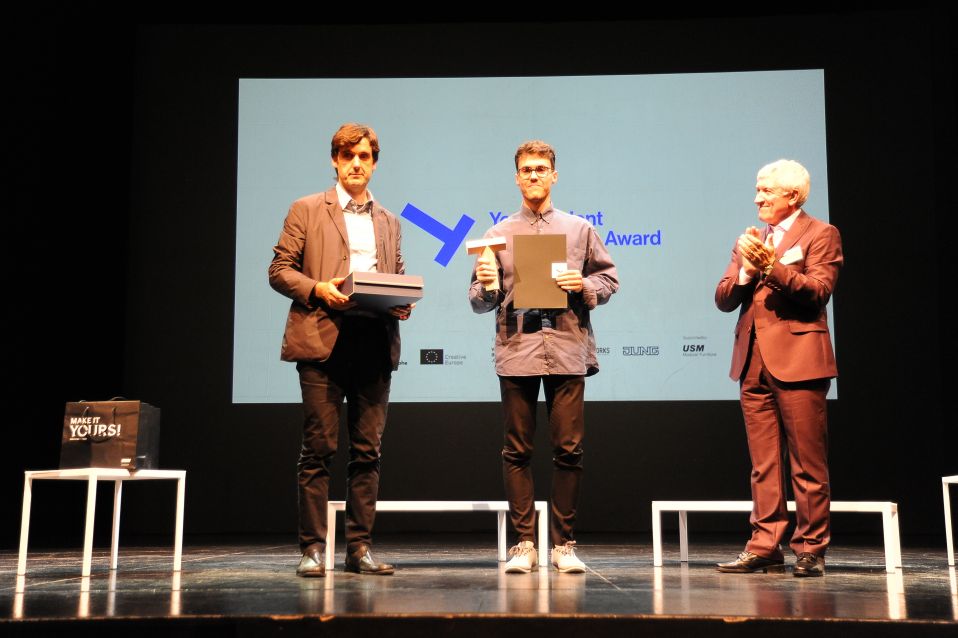 La giuria di YTAA 2016 è costituita dai seguenti membri:
- José Luis Vallejo, architetto, direttore di Ecosistema Urbano, Madrid (Presidente)
- Inge Beckel, architetta, editrice della rivista digitale Swiss-Architects.com, Zurigo
- Michał Duda, esperto in storia dell'architettura, commissario del Museo di Architettura, Breslavia
- Juulia Kauste, sociologa, direttrice del Museo di Architettura Finlandese, Helsinki
- Triin Ojari, architetta, direttrice del Museo di Architettura d'Estonia, Tallin.
Per la giuria è importante mettere in rilievo il fatto che questa nuova generazione di giovani professionisti ha studiato all'estero, in Europa e non solo, presentando i propri progetti in una gran varietà di ambienti in tutti il mondo. Non a caso, il 32% dei progetti (211, in totale) è nato fuori dall'Europa, mentre il 26% dei restanti 179 progetti è stato concepito per Paesi diversi da quello in cui si sono formati gli studenti.
Tutti i progetti finalisti affrontano e cercano di risolvere un importante problema urbanistico della realtà contemporanea. In particolare, sono incentrati sul contesto storico, nonché sulla rispettiva conversione e trasformazione. I progetti inerenti a infrastrutture devono occuparsi della mobilità, affrontando nuove sfide in cui la città non è più concentrata sull'automobile. Infatti, la mobilità è ormai un aspetto di cui si occupano anche i progettisti, non solo gli esperti del settore. Questi progetti lavorano anche su diversa scala: dal territorio alla costruzione di oggetti in svariati contesti e alla creazione di ambienti ipotetici per progetti più utopici.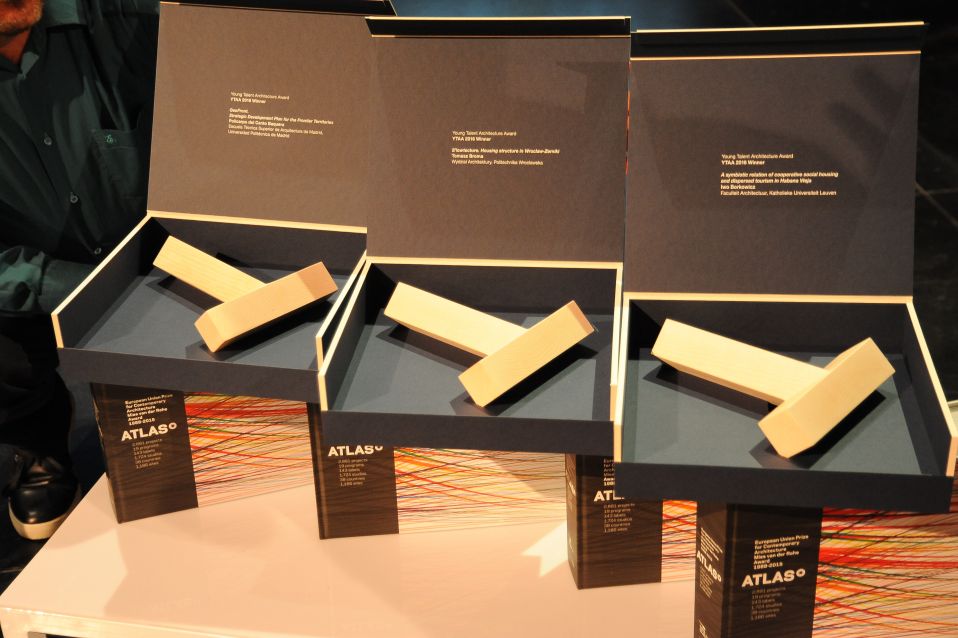 Finalisti:
Death and Life of a Small French city, Alix Sportich du Réau de la Gaignonnière, Alice Villatte from eav&t_Champs-sur-Marne_FR
Brewing Democracy: The Assembly of Le Balai Citoyen in Ouagadougou, Lorenzo Perri from AA_London_UK
Genesis of a place towards the project, David Gonçalves Monteiro from FAUP_Porto_PT
Living in a cultural environment, Clàudia Carreras Oliver from ETSALS_Barcelona_ES
Living in offices. The alive triangle of Bordelongue in Toulouse, Jaufret Barrot, Cinthia Isabel Carrasco Fuentes from ENSA_Toulouse_FR
Subversions Minhocao, Laura Abbruzzese from DA_Ferrara_IT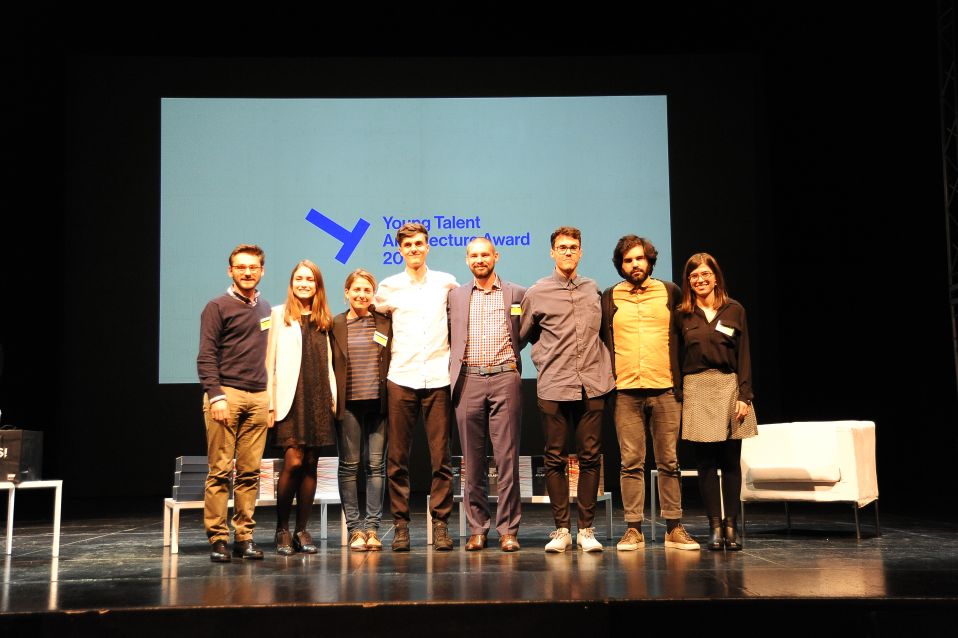 Informazioni su YTAA
L'obiettivo del premio YTAA è quello di sostenere il talento di neo-laureati in architettura, urbanistica e progettazione paesaggistica, in quanto responsabili di trasformare nel futuro l'ambiente in cui viviamo. YTAA è il frutto della curiosità e dell'interesse verso le fasi iniziali dello sviluppo di questi studenti, nonché del desiderio di sostenerne il talento all'inizio delle rispettive carriere professionali.
YTAA riunisce dunque i laureati in architettura di maggior talento, nonché i più importanti studi di architettura. Si è così chiesto alle università di nominare le tesi di laurea più interessanti mediante un processo di dibattito interno. I vincitori di YTAA potranno mettere in atto delle strategie globali per sperimentare sinergie e complementarità con gli studi di architettura, potendo poi scegliere lo studio con cui collaborare.