Nominees announcement 2024 European Union Prize for Contemporary Architecture/Mies van der Rohe Awards
•
07.12.2023
Nominees announcement 2024 European Union Prize for Contemporary Architecture/Mies van der Rohe Awards
The European Commission and the Fundació Mies van der Rohe are proud to announce today the 2024 European Union Prize for Contemporary Architecture / Mies van der Rohe Awards (EUmies Awards) nominees. A total of 362 significant works realized all over 38 different European countries.
The EUmies Awards began its 18th cycle in May 2023, with a network of expert nominators and the architecture associations from throughout Europe who submitted these 362 projects for the jury's consideration. The jury will now select 40 outstanding projects and then visit the finalists, an opportunity to have interviews with the architects, their teams, the project clients, and those people on who the works have a repercussion.
This year's jury is chaired by Frédéric Druot (Paris/Bordeaux), who will be accompanied by Martin Braathen (Oslo), Pippo Ciorra (Rome), Tinatin Gurgenidze (Tbilisi/Berlin), Adriana Krnáčová (Prague), Sala Makumbundu (Luxembourg), and Hrvoje Njiric (Zagreb).
The 2024 EUmies Awards will recognise the best built works in Europe completed between April 2021 and May 2023. The 2024 cycle will reflect on the current challenges that citizens, architects, clients, developers, policy makers and other professionals are faced with in the context of the European Green Deal.
The principal objectives are to achieve a thorough understanding of the transformation of Europe's built environment; to recognise and commend excellence and innovation in the field of architecture; to accomplish a more sustainable environment, exchanging ideas and experiences on new approaches to sustainability endurance – promoting environmental, social and economic awareness through architecture, landscape architecture, urban planning and design as well as the collaboration with other cultural fields, the arts, and communication.
CHECK THE EUMIES AWARDS NOMINEES 2024: Link Archive.
Mr. Georg Häusler, Director of Culture, Creativity and Sport at the European Commission's Directorate-General Education, Youth, Sport and Culture, highlighted that "this group of works helps understand what architecture professionals need so that once the jury chooses the winners and finalists, these can help us from the policy side to translate them into possible concrete actions."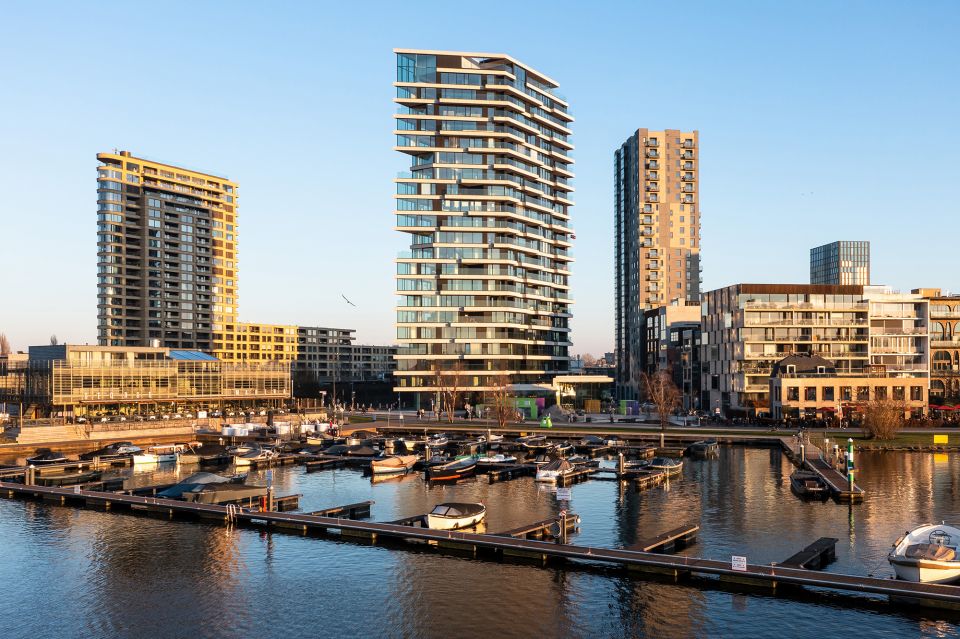 Calendar:
January 2024 ➝ announcement of the 40 shortlisted works.
February 2024 ➝ announcement of the finalist works.
April 2024 ➝ announcement of the winners.
May 2024 ➝ EU Mies Awards Open Day with conferences, debates, exhibition and Awards Ceremony in the Mies van der Rohe Pavilion in Barcelona.
May onwards ➝ EUmies Awards Out&About programme to visit the 40 shortlisted works; travelling exhibitions and debates.
All decisions are discussed within the Advisory Committee, formed by Fundació Mies van der Rohe, Barcelona; Architekturzentrum Wien, Vienna; Cité de l'architecture et du patrimoine, Paris; CIVA, Brussels; Danish Architecture Centre, Copenhagen; DESSA Gallery, Ljubljana; German Architecture Museum, Frankfurt; Hungarian Contemporary Architecture Centre, Budapest; Museum of Architecture and Design, Ljubljana; Museum of Architecture, Wroclaw; Museum of Estonian Architecture, Tallinn; Museum of Finnish Architecture, Helsinki; National Museum of Art, Architecture and Design, Oslo; RIBA, London; The Berlage, Delft; and Triennale di Milano, Milan.
The EUmies Awards count with the Architects' Council of Europe (ACE) and the European Association for Architectural Education (EAAE) as key institutional partners.