Exhibition tour of the Spain Pavilion at Expo Dubai 2020
•
01.10.2021
•
Project
•
External Reference
Exhibition tour of the Spain Pavilion at Expo Dubai 2020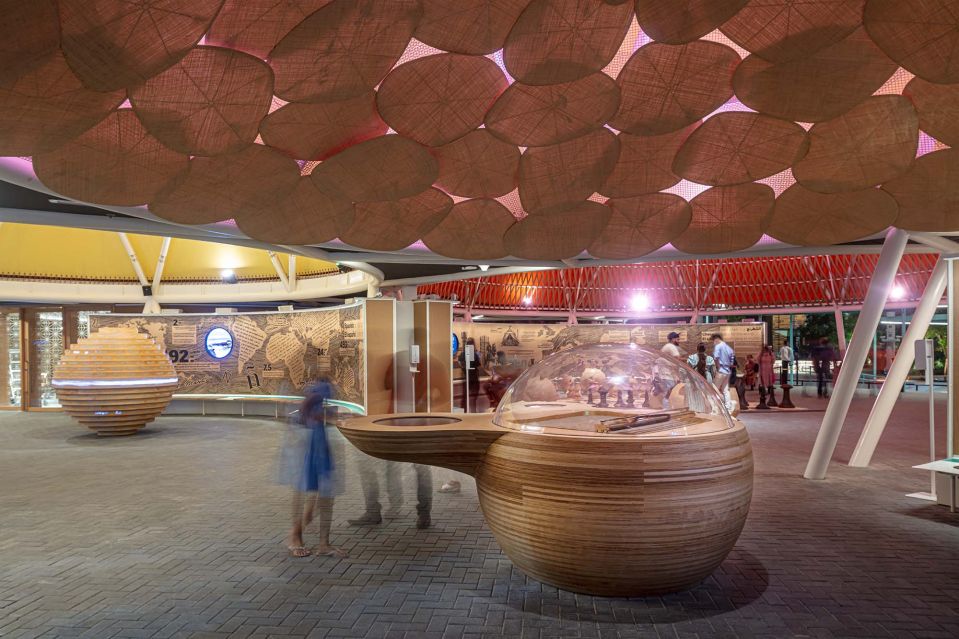 The two Spanish companies have mixed design, art and technology to create a unique immersive experience.
A 3D printed artificial forest capable of producing oxygen and a tree that reacts to the sustainable habits of the public are two of the stand out innovations on show at the Pavilion.
Following the motto "Intelligence for life", the joint venture created by international architecture studio External Reference and Onionlab, a multidisciplinary studio that directs and produces international audiovisual installations and exhibitions, both based in Barcelona, results in the exhibition design for the Spain Pavilion at Expo Dubai 2020, organized and coordinated by Acción Cultural Española (AC/E) , which runs from 1 October 2021 until 21 March 2022 in Dubai.
A stunning mix of design, art, and technology allows for interactivity to be at the heart of the pavilion.