Jané Winestore
•
25.02.2020
•
Project
•
External Reference
Since 1944 Jané Group has been one of the main liquor stores in Tarragona. In 1980 they settled in a large area of 700 m2 in the KM1187 between El Vendrell and Comarruga, a place that Carmelo Zappulla, CEO of External Reference and Chu Uroz transformed in 2019 into a modern liquor store that will give a turn to this brand of trajectory.
A pop operation that goes back to the iconic Las Vegas signage has inspired the new image of this liquor store that reaffirms its origins. The disposition of the internal elements with a cabinet character allows us to classify the wide variety of beverages that are housed inside.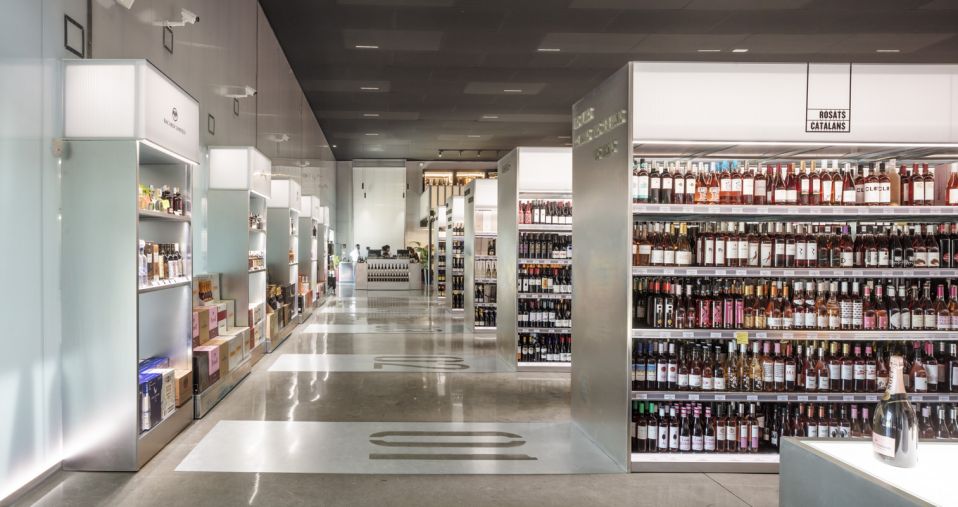 With the capacity to store and exhibit more than 10,000 referents of the best wines, distillates, and gourmet products, the Jane liquor store is one of the landmarks for good drinking enthusiasts. This great diversity of products almost with a collection character is precisely what was sought to materialize in the great main facade. This was also designed to generate a great visual impact that managed to capture the attention of the neighboring highway, inviting visitors to discover and experience the treasures that are held inside. The same visual impact has a lasting effect that is expressed at night through a programmable LED lighting system integrated with a chromatic game that makes Jané Winestore the beacon of the nights in Comarruga.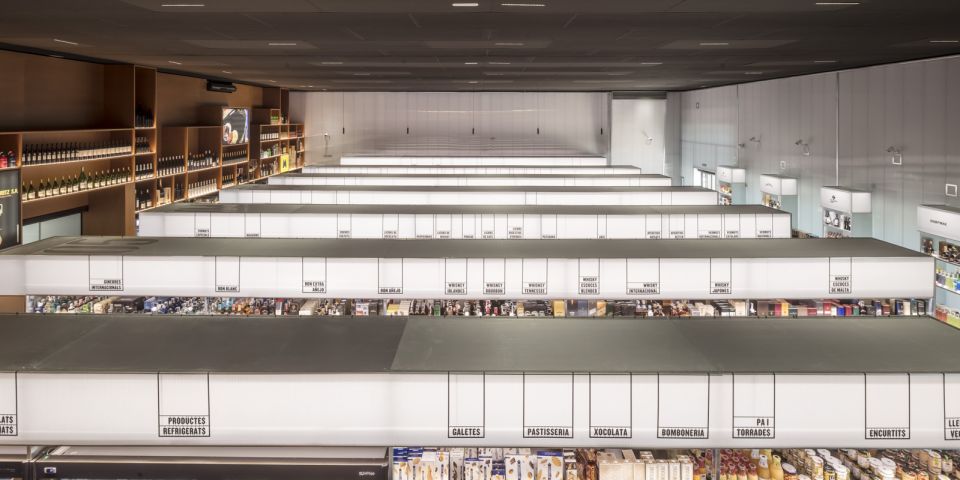 The perfect balance between polycarbonate, galvanized steel and retro-illuminated systems gives life to this beverage library that is distributed in four main areas:
_ The Exhibition and sale area of liquors; a parallel succession of metal shelves that neutralize the space and allow to accentuate the product with a studied lighting.
_ The KM1187; a tasting area that provides a different value to the proposal and offers freshly made products to customers.
_ The Mezzanine; a point that gives us a new vision of space where to socialize and enjoy the warmth of the environment.
_ The large wooden bookcase; specially designed to highlight those special products of the brand.