USM converts the Mies van der Rohe Pavilion into a house
•
24.05.2019
•
Exhibition, Installation
•
USM, Fundació Mies van der Rohe
USM converts the Mies van der Rohe Pavilion into a house
The Swiss firm USM has held its annual event in Barcelona, from 24 to 26 May 2018, where it has transformed the Mies van der Rohe Pavilion into a home, with the collaboration of the magazine Openhouse. The intervention also included a day of talks on art, architecture and design, with guests such as Alberto Campo Baeza, Solo Houses and UNStudio.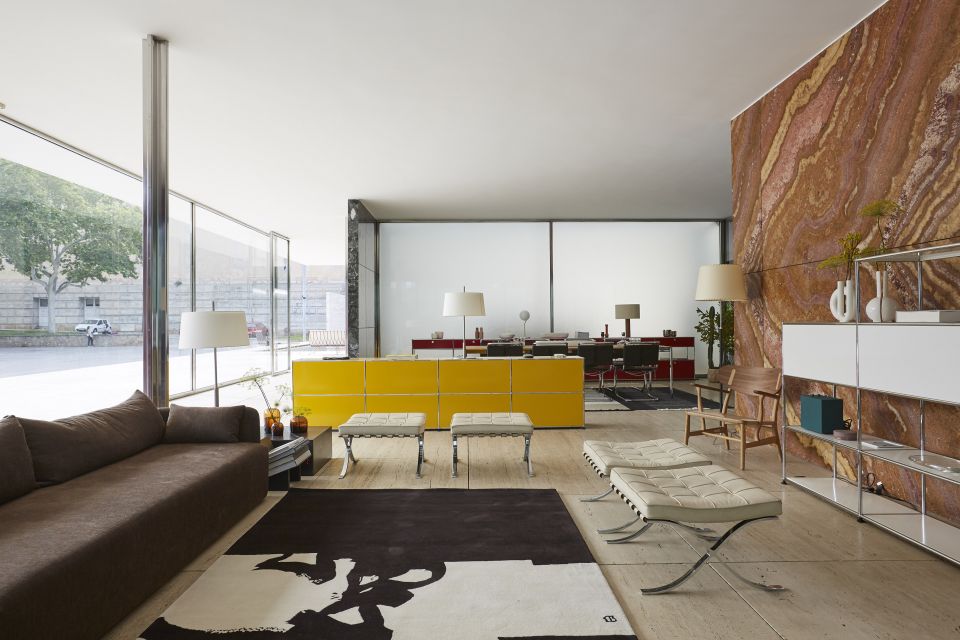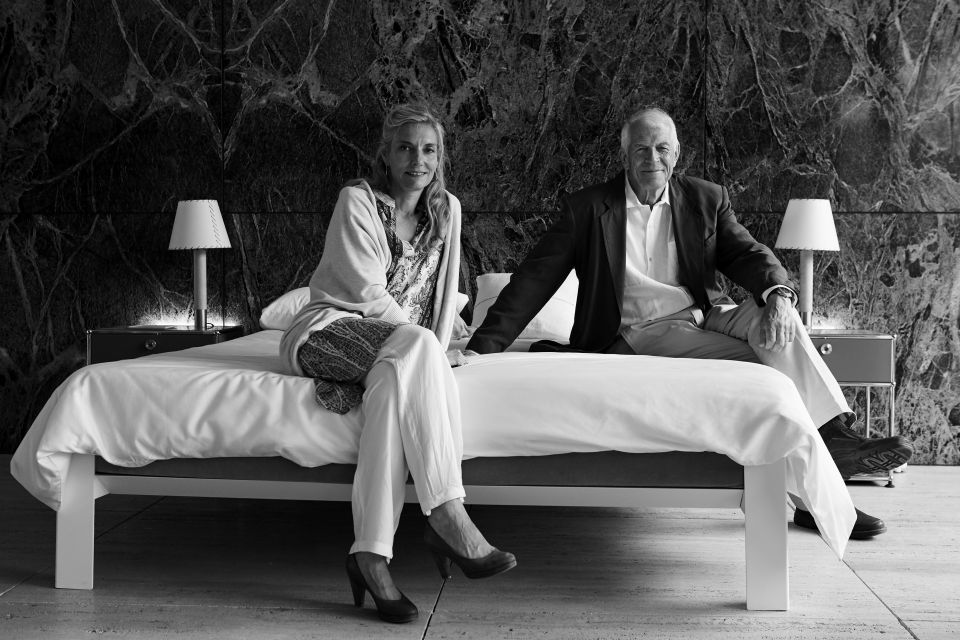 USM continues to explore the limits between private life and work in this new event in which the public was able to wander around the furniture of USM, sit down and relax in this iconic Pavilion. The choice of the Mies van der Rohe Pavilion is not by chance, since the Swiss brand is an official sponsor of the Mies van der Rohe Foundation, which has modular system furniture in its offices and in the Pavilion shop.For its part, Openhousehas presented issue number 9 of its magazine in the framework of the event At home with Mies.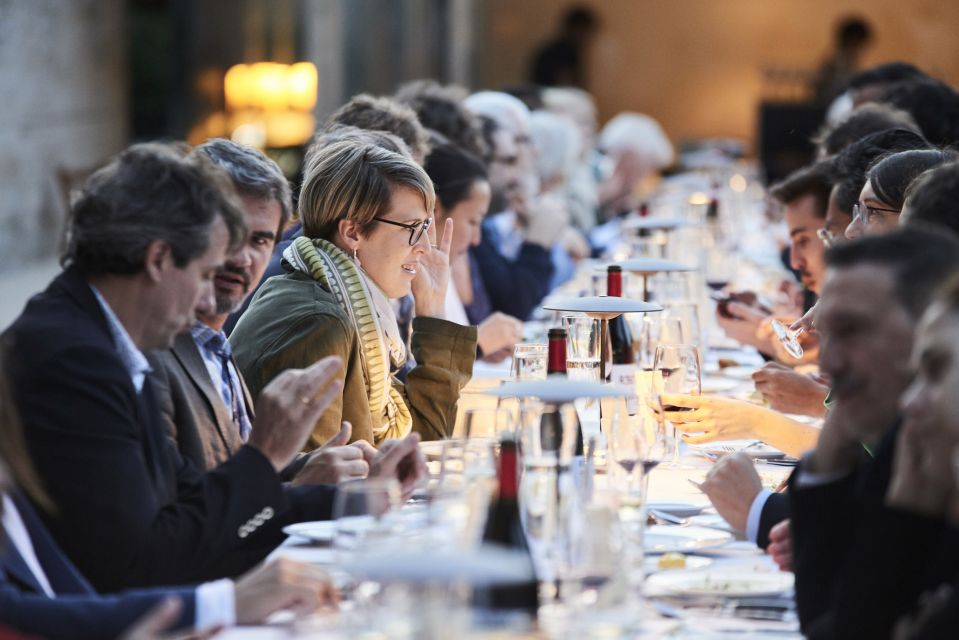 The Pavilion house opened to the public on Thursday 24, in the morning, when the press conference was held to present the project At home with Mies.

On Friday 25 at night, we celebrated a very special dinner for 50 guests by the pool. Rooftop Smokehouse prepared the menu and the night ended with a jazz concert by Saphie Wells and the Swing Cats.
On Saturday 26, the Pavilion Lhosted a series of talks in which we could question the relationship between architecture and life. For this,we had the presence of big names from architecture, art and design, such as Alberto Campo Baeza, Solo Houses, the Utzon family, the Gomis family, Side Gallery, Sabine Marcelis, UNStudio and USM.Liam Aldous from Monocle, Miriam Giordano from Labóh and InmaBuendía from Openhouse moderated the talks.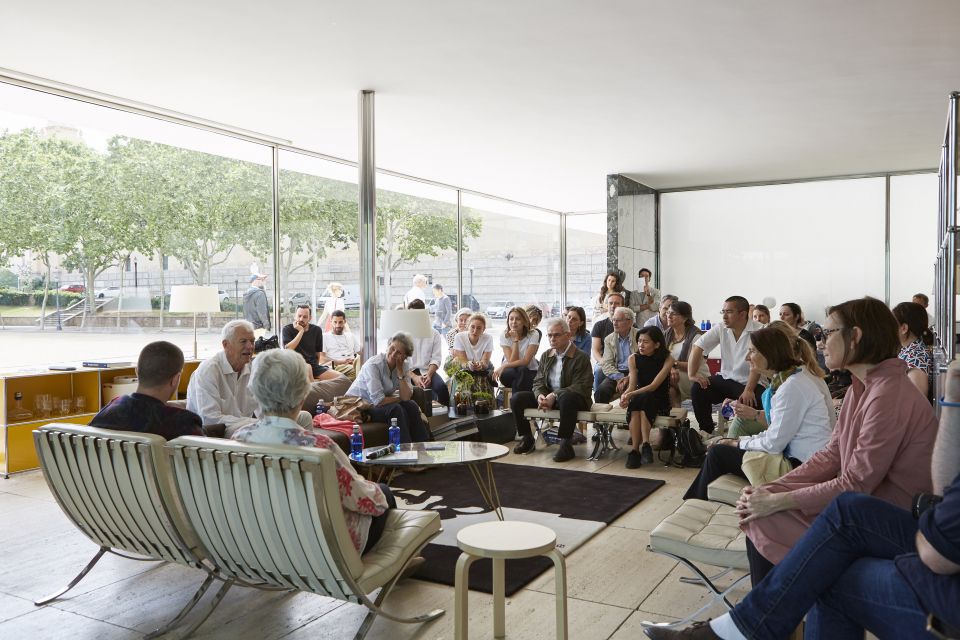 Below, we detail the programme of activities open to the public:
Thursday 24 |A Doors open, 10:00.
Press conference, 12:30.Free entry.
Friday 25| Special Dinner by Rooftop Smokehouse. Entry with invitation.
Saturday 26 | Talks from 11:00 until19:00. Free entry.

11:00 Architecture in the family. Growing up in iconic houses. Utzon Family & Gomis-Bertrand Family.
12:30 The limits between architecture and art. Solo Houses & Alberto Campo Baeza.
16:00 The dialogue between private life and work. UNStudio & USM.
17:30 Design as an artistic expression. Side Gallery & Sabine Marcelis.
19:00 DJ Sweet Charity & drinks