Pavilion Workplace – 2nd edition. Ideas competition
•
01.06.2021
•
Prize
•
USM
Pavilion Workplace – 2nd edition. Ideas competition
USM and ADEYAKA BCN, in collaboration with the Fundació Mies van der Rohe Barcelona, present the second edition of the ideas competition for architects, designers and students, with the aim of reflecting on current and future workspaces.
The competition proposes the use of furniture from the Swiss firm USM Modular Furniture, using the Barcelona Pavilion, designed by Ludwig Mies van der Rohe and Lilly Reich for the 1929 International Exhibition, as the ideal space.
Two icons that continue to be benchmarks of inspiration in the field of creativity, design and architecture are put forward as fundamental ingredients for imagining new settings for the future.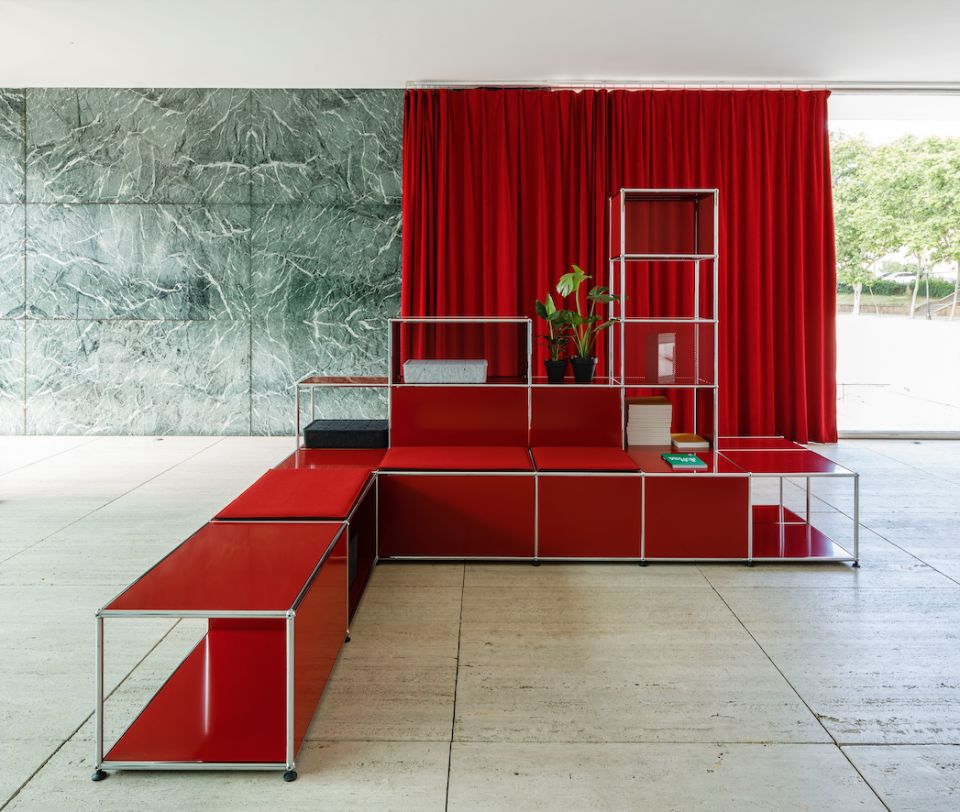 The aim of the competition is to create a framework for reflecting on what offices and new places for people to carry out their professional activity are, or how they may be in the future. The Barcelona Pavilion will be used as a space in which these proposals can be developed.
To enable participants to design their projects, Pavilion Workplace will make a wide range of pieces (2D and 3D blocks) of USM furniture created for the workspace available to contestants.
The jury is composed by Lorena Vieyra (Architect and founder of Vieyra Arquitectos), Katrin Eckert (Head of Planning at USM U. Schaerer Söhne AG), Carles Castellanos (founder of ADEYAKA BCN), Mario Espinoza (architect and interior designer, winner of Pavilion Workplace 2019) and Álvaro Alcázar Del Águila (architect, winner of the Young Talent Architecture Award 2020) together with the secretariat of Adriana Mas (Fundació Mies van der Rohe).
Among all the projects presented, the jury will select eight finalists. From these finalists, two winning projects will then be chosen – one in the Students Category and another in the Professionals Category – that will be reproduced in Virtual Reality.
In addition to this, each winner will receive a piece of furniture worth 2.500€. If the winning proposals are made by a team of people, the team will receive the piece of furniture. USM will also be happy to welcome the winners at their headquarters in Münsingen, Switzerland, designed by Fritz Haller.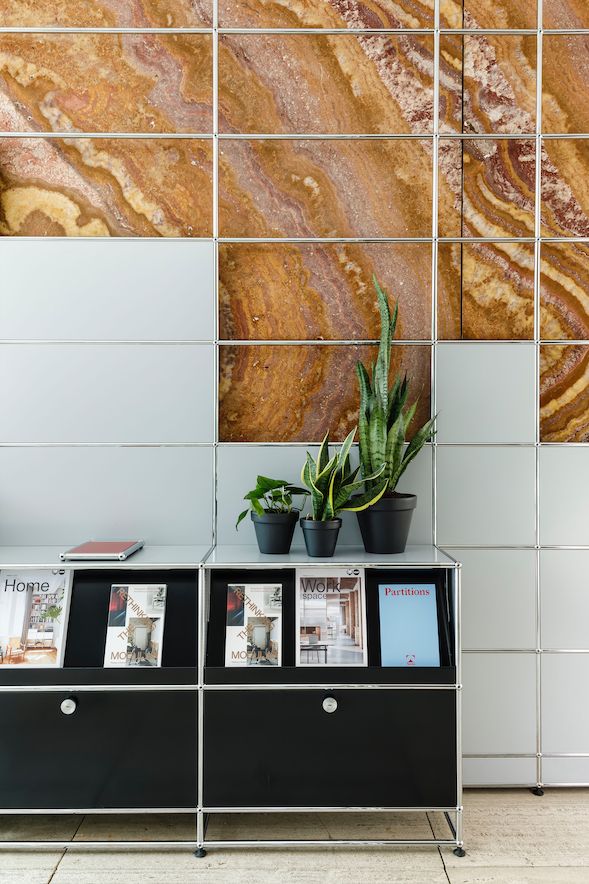 The jury will assess the architectural quality of the solutions implemented, the choice of furniture that complements that of USM, the originality, and the suitability of the proposals in adapting to the challenges of the future.
The jury's decision will be announced at the awards ceremony in October 2021 at the Mies van der Rohe Pavilion in Barcelona and through live streaming.
The competition is open to European professionals and students from the fields of architecture, design and interior design, who are interested in reflecting on workspaces and offices. For this second edition, Pavilion Workplace also invites those from Mexico and China as guest countries.
CALENDAR:
→03.05.2021: Competition opens.
→14.06.2021 at 23:59 GMT +2: Last day for registration and inquiries about the process.
→19.07.2021 at 23:59 GMT +2: Last day for receiving proposals.
→October 2021: Awards ceremony at the Barcelona Pavilion with live streaming.