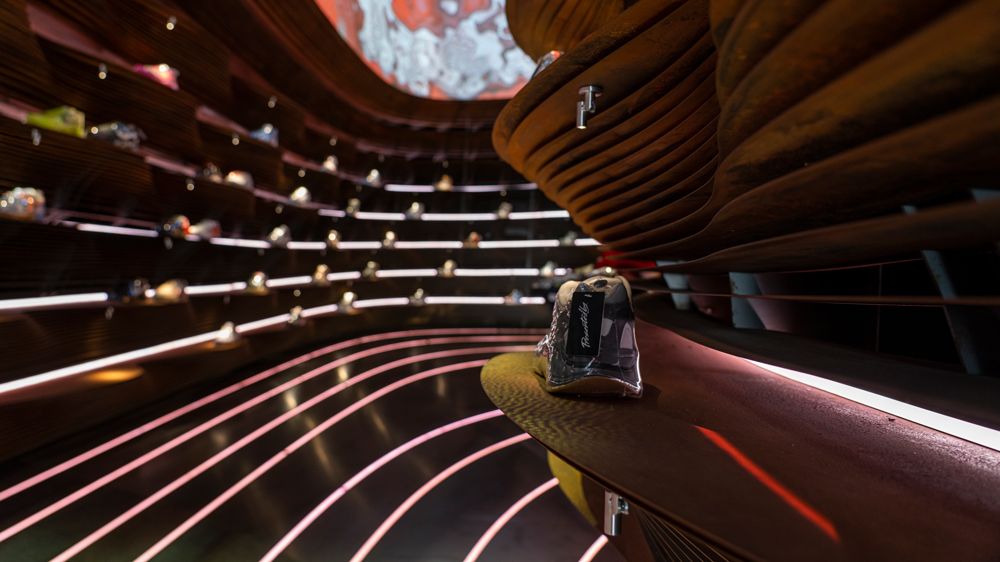 The iconic sneaker & streetwear boutique Presentedby disembarks in Doha with a new flagship store designed by External Reference.
•
16.12.2021
•
Project
•
External Reference
The iconic sneaker & streetwear boutique Presentedby disembarks in Doha with a new flagship store designed by External Reference.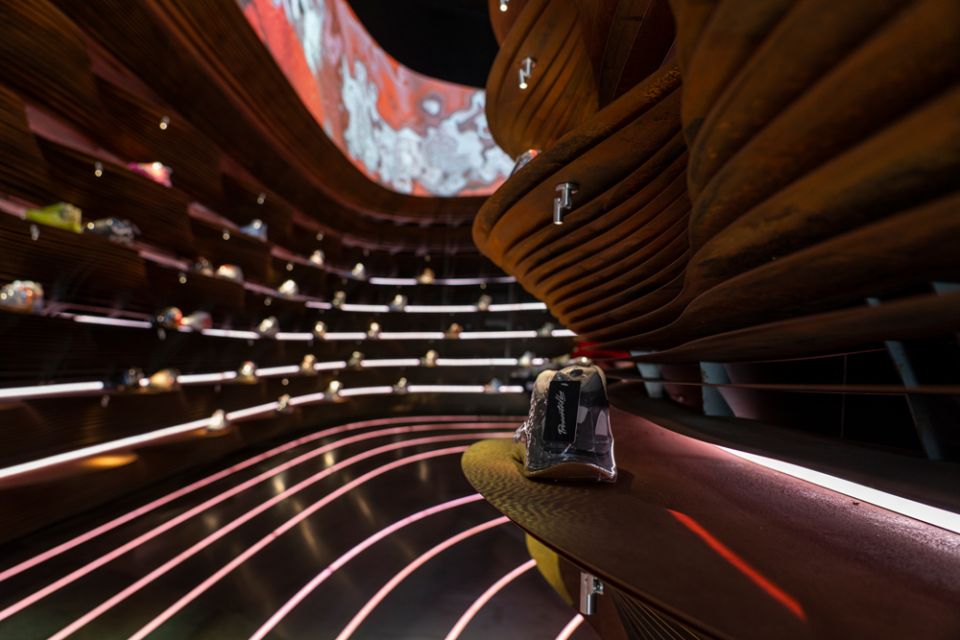 "We want to change the way customers feel when buying a product. It's like making an exciting discovery. A fluid, sinuous space that drives the customer toward an authentic experience. With this project we've been able to produce a digital Canyon, an emotional landscape that connects the natural Qatar formations with the sneaker culture." – said the architect, Carmelo Zappulla.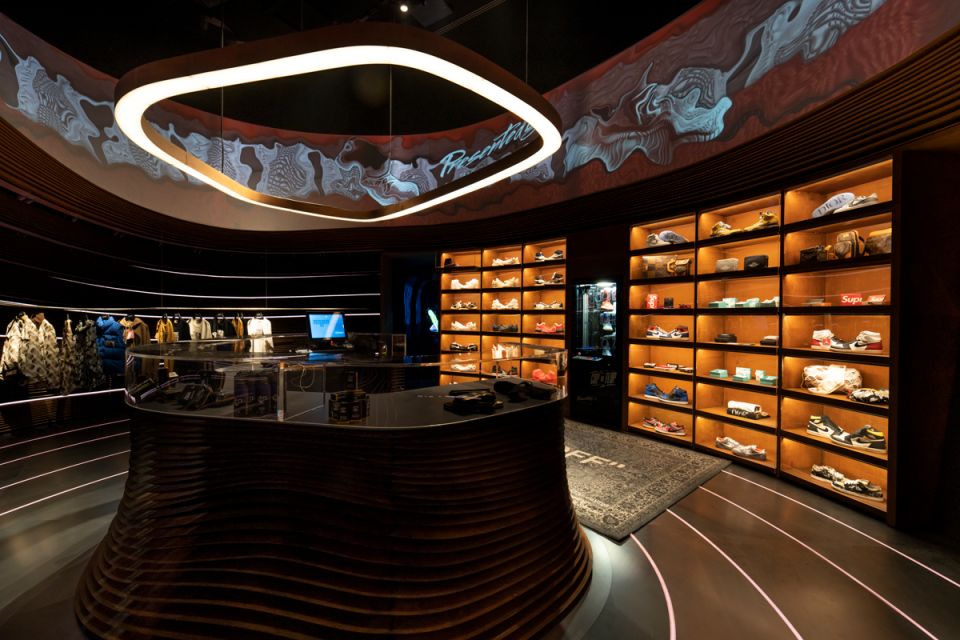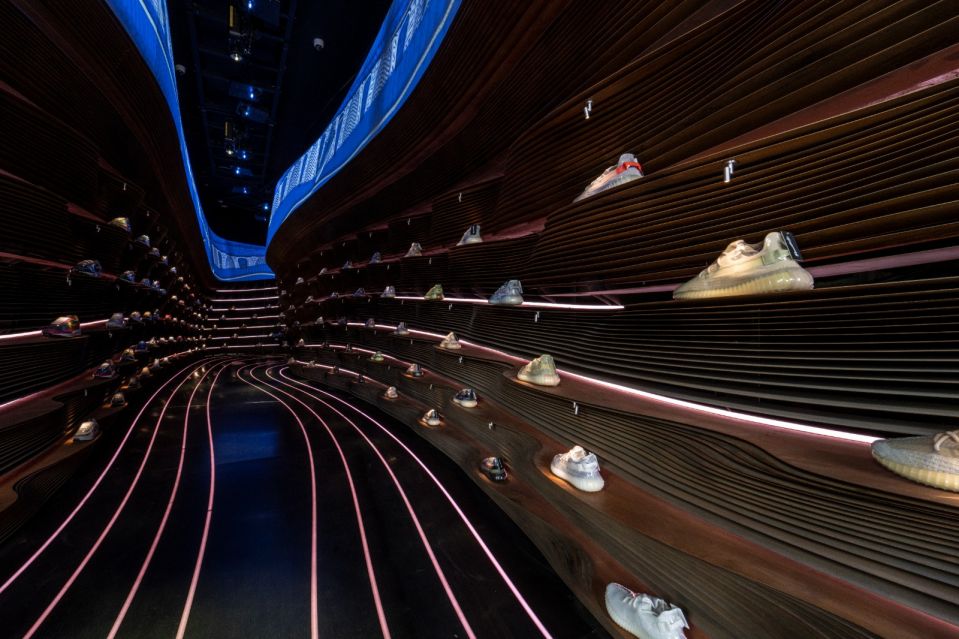 External Reference's latest project offers an ultimate retail experience inspired in Qatar's unique characteristics. Blending the dune landscape of Qatar and the tech centric redevelopment of Doha, PresentedBy offers an exhibition space rather than a retail store where sneaker and streetwear obsessives can come together not only to shop, but also to feel, touch, discover and share their love for sneakers, streetwear and urban culture.
Presentedby Doha is located in the middle of the city design district, at Msheireb Downtown Doha, the latest sustainable and walkable city district and destination for living, leisure, and business and the world's first fully-built smart and sustainable city district.
The retail experience begins long before the customer walks inside the store. With its outer face cladded in full height 5 metre tall led screens the store displays a dynamic landscape of digital art that alters the perception of the passers-by immediately drawing their eye and awakening their curiosity.
Inside the space offers an immersive retail experience centred on the best range in highly coveted and limited-edition sneakers and streetwear with iconic collaborations and urban hype collector items. It combines advanced fabrication, technology, fashion, urban culture and design. Conceived as a digital dune, the store presents its exclusive collection upon an ever changing technological landscape of algorithmically cut metal blades and programmable led lights that wrap the space. Far from being a static space, the interior of the store is a fully responsive environment that interacts with the customers through its dynamic lighting and interactive floor and surface mapping, creating a unique and memorable retail experience.
The experience is completed with the "Experience Room" a fully immersive space where a matrix of holographic fans create a digital show that showcases the most coveted collector sneakers. This space offers the possibility of selecting individual shows based upon the selected trainers housed inside this vault of exclusive items.